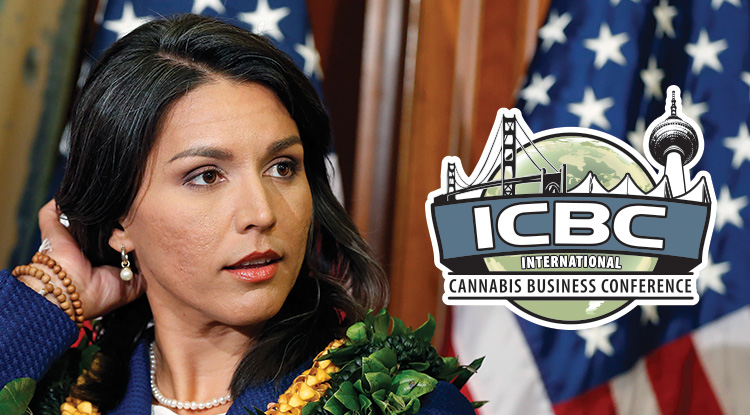 (Excerpted from Chapter 16: Nephilim Crown 5G Apocalypse)
The global oligarchy's encapsulation of the increasingly narrow and self-censored US political debate continued apace yesterday, with NBC informing us that recently announced Democratic primary candidate Rep. Tulsi Gabbard (D-HI) is a potential Russian agent.
Gabbard, like the French Yellow Vests and other disgruntled masses, is a real threat to the increasingly sleepless Rothschild-led junta pushing this planet towards total enslavement.
NBC is owned by the notorious Crown Agent General Electric, builder of nuclear power plants, surveillance smart meters and a new line of mercury-laced killer blue LED 5G-transmitter light bulbs. Their MSNBC fake left operation is funded by Crown Agent Lockheed Martin and Raytheon. This is why real left journalists Keith Olbermann, Ed Schultz and Cenk Uygur all bolted MSNBC.
Gabbard is a real left firebrand who had the audacity to meet with Syrian President Bashar al-Assad, and was lambasted by warmongers in her own party for doing so. In a recent interview with NBC's Kasie Hunt, Gabbard refused to label Assad as a US adversary.
A Fijian-American Hindu, Gabbard is an Iraqi War veteran and has called for an end to all US regime-change military interventions which have been a staple over the past seven decades.  Most recently she has been the lone voice in Congress criticizing both the Saudi proxy war on Yemen and the attempted US coup in Venezuela, the latter spearheaded by convicted Iran/Contra criminal Elliot Abrams.
The corporate-controlled DNC machine has marched out Sen. Kamala Harris (D-CA) as the antidote blue pill for potential Gabbard supporters, with Hillary Clinton informing us that anyone who doesn't support Harris is misogynous. Apparently fake left snowflakes are free to bash Gabbard and pass thought police muster.
Harris is a reactionary supporter of the police state whose record on police brutality is dismal. Her foreign policy is interventionist. She is a corporate dupe, like most of both the Democrat and Republican parties. There is not a dime's worth of difference between a neo-con and a neo-liberal. Both support the military-industrial complex in its fascist push for full spectrum dominance.
The financial oligarchy continues to push global politics to the right. They have used fake left "politically correct"  divisive jargon and a flood of bombed-out immigrants to create the desired right-wing reaction in both the US & Europe. They have bolstered both the Libertarian Party and the "alt-right", since both offer the same old monopoly capitalist solutions as the two major parties.
The ultimate goal of these banksters is to permanently discredit the real left by marching out a series of fake left Soros-funded idiots that any decent person will love to hate. If someone who represents the real left attempts to enter the debate, they are instantly branded as "illegitimate Russian-backed traitors" by the establishment media.
Tulsi Gabbard is one such revolutionary interloper. Give her your support while you still can. She has my full endorsement for President, though I have no illusions that it will matter.
Dean Henderson is the author of five books: Big Oil & Their Bankers in the Persian Gulf: Four Horsemen, Eight Families & Their Global Intelligence, Narcotics & Terror Network, The Grateful Unrich: Revolution in 50 Countries, Stickin' it to the Matrix, The Federal Reserve Cartel & Illuminati Agenda 21: The Luciferian Plan to Destroy Creation.